Our key participation at the panel sessions of the International Knowledge Week on Inclusion, Diversity, Equity & Access, 8-11.05.2023, at Erasmus University Rotterdam, The Netherlands
Erasmus University Rotterdam (a key partner of the Bulgarian Inclusion Support Team) has been working on the fundamental topics of inclusion, diversity, equity and access for more than seven years. Their dedicated and institutionalized IDEA Center now consists of more than 20 specialists that develop and execute our institutional and integral approach on inclusion, diversity, equity and access. The IDEA Center has taken on a pioneering role, nationally and in Europe helping initiate IDEA-structures at universities, disseminating our knowledge and expertise.
During the week, various national and international speakers – including Prof. Lina Gálvez Muñoz (European Parliament), Alfred Herrera (University of California, Los Angeles), Prof. Eveline Crone (Erasmus University Rotterdam – EUR), Fanny Passeport (Education Development Officer at Erasmus X, EUR) & Dr. Dirk Deichmann (Associate Professor, EUR) and our CEO Mr. Andrean Lazarov – together with academicians, researchers, PhD students and disability organisation representing participants shared practical insights and knowledge on topics such as (academic) outreach, student engagement, inclusive education & Universal Design for Learning, inclusive HR, inclusive communication and monitoring & research.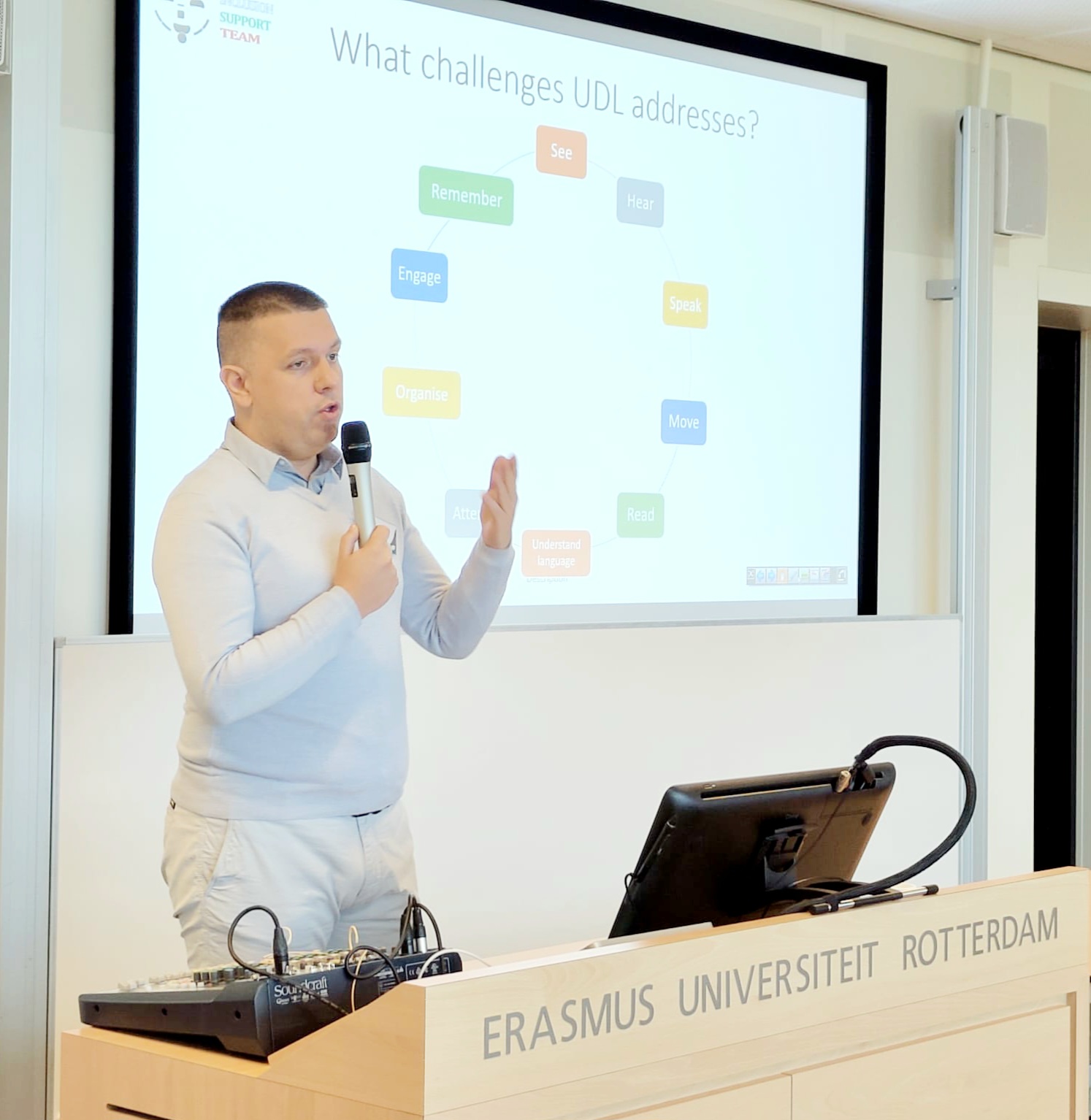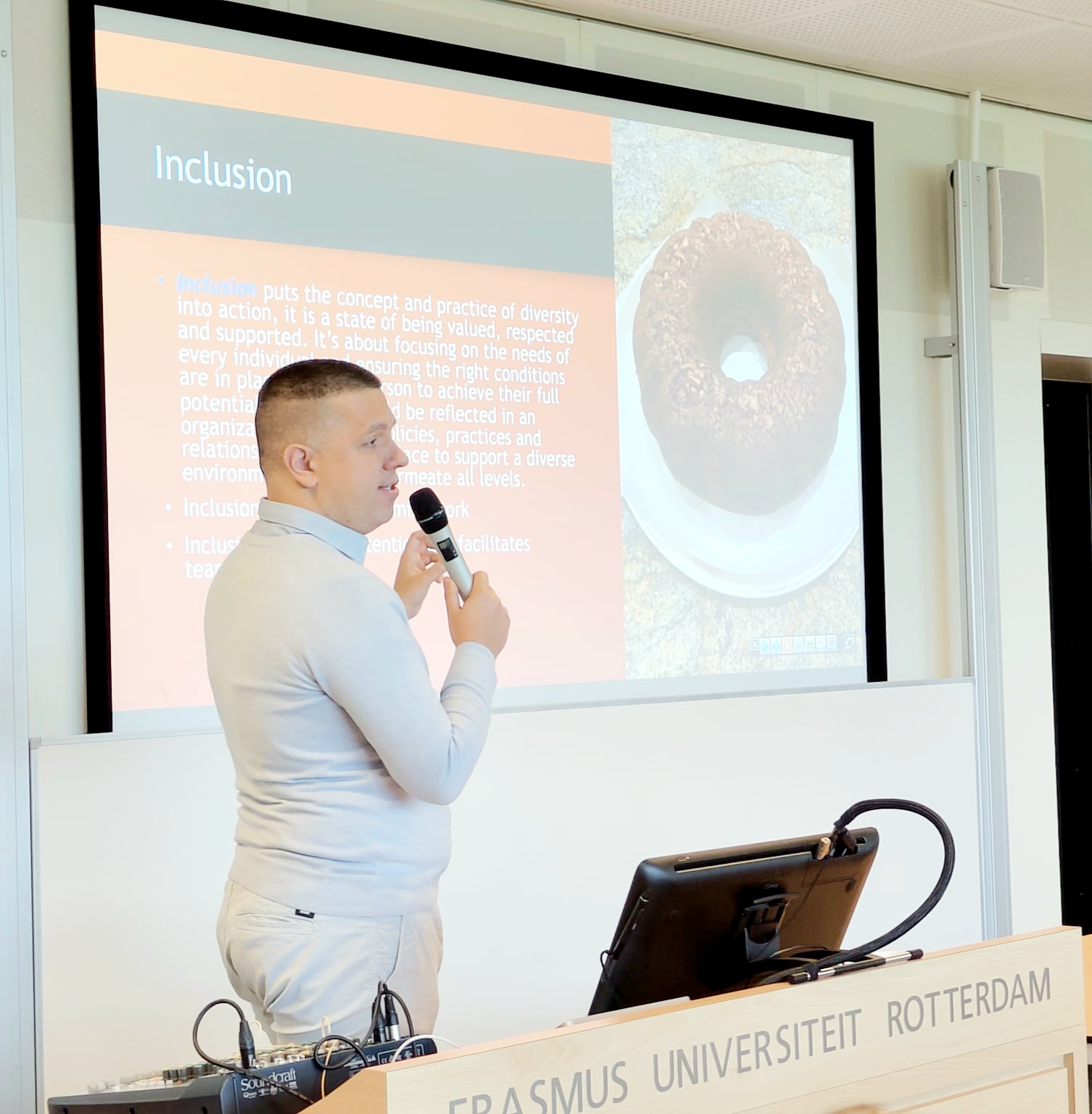 During the panel workshop "Integrating Universal Design for Learning into your course" we have presented the recent development in the field of Universal Design for Learning (UDL). UDL is an approach that allows instructors to proactively design their course content and pedagogical strategies to anticipate a wide range of needs. Rather than seeing students as 'average', they are considered as 'variable'. By acknowledging and welcoming diversity, instructors adopt a pluralistic approach that honors learning differences. When applying UDL, the instructor provides multiple ways of engagement, representation, and action & expression. Concrete examples from EUR applications (and reflections) in a 'Design Thinking' course at RSM (in fall 2022) and contributions from the Bulgarian inclusion support team recent and past development were presented. The concept and expected results of the recent VISAGE4JOBS project were disseminated to the audience.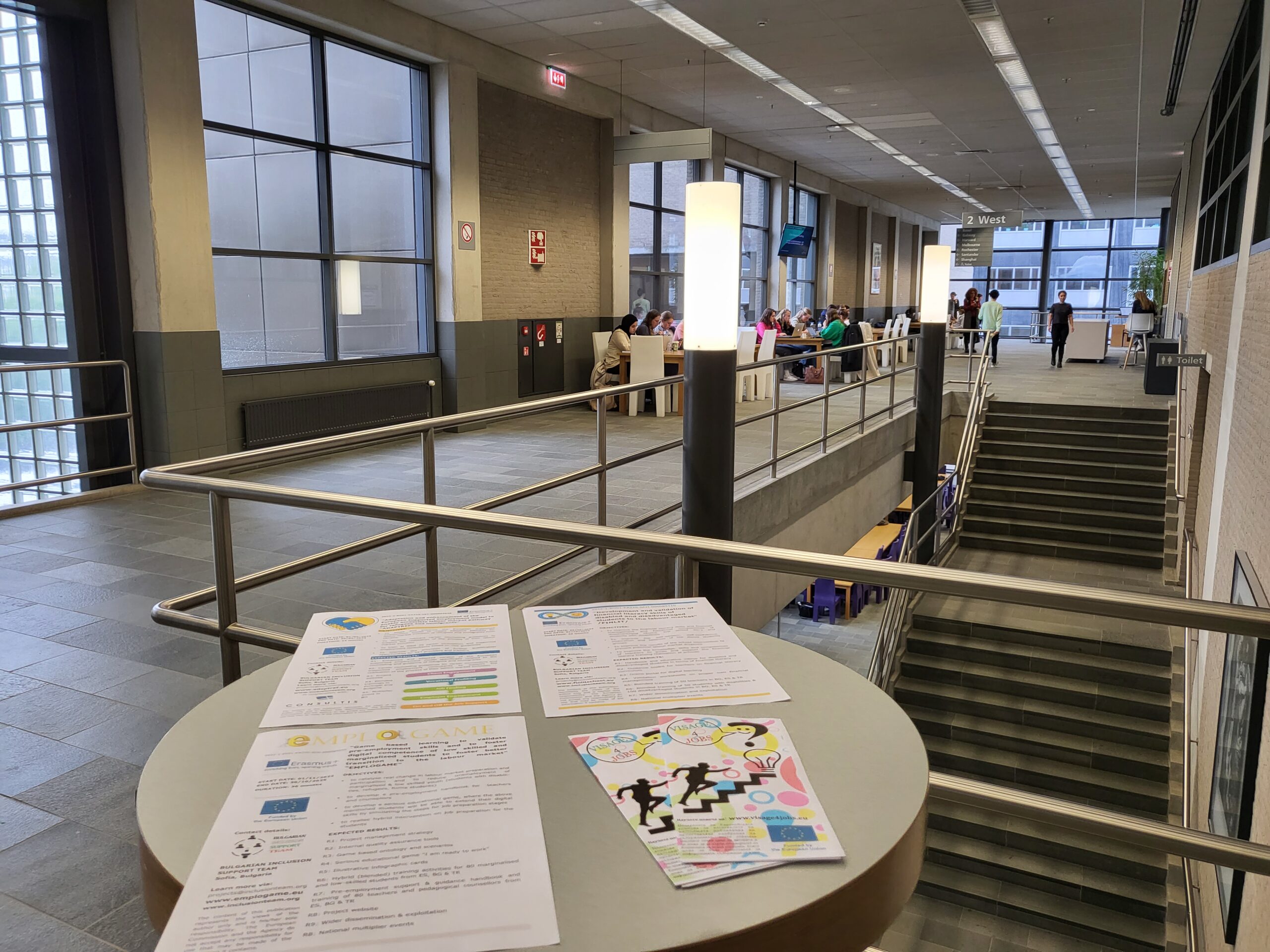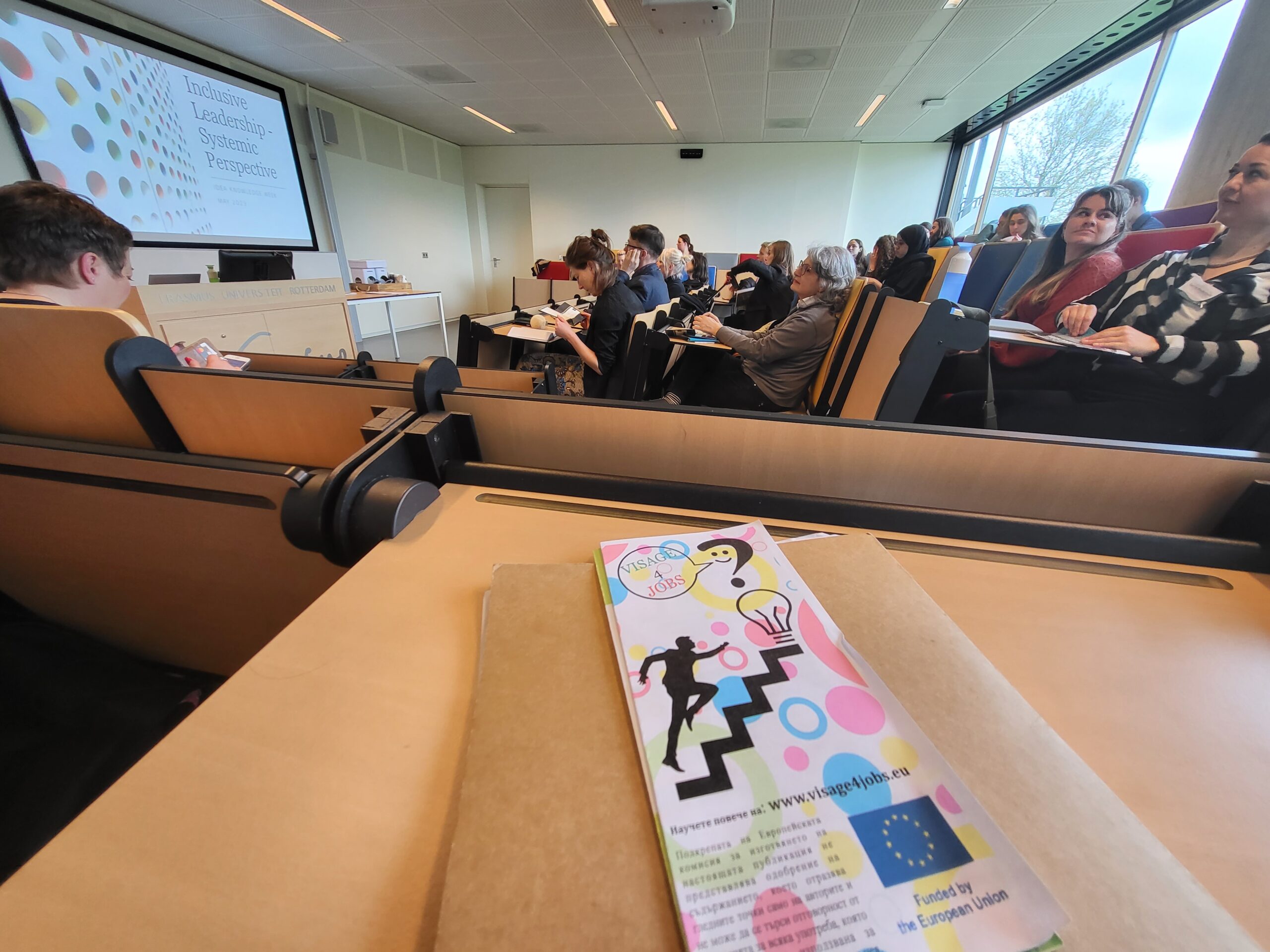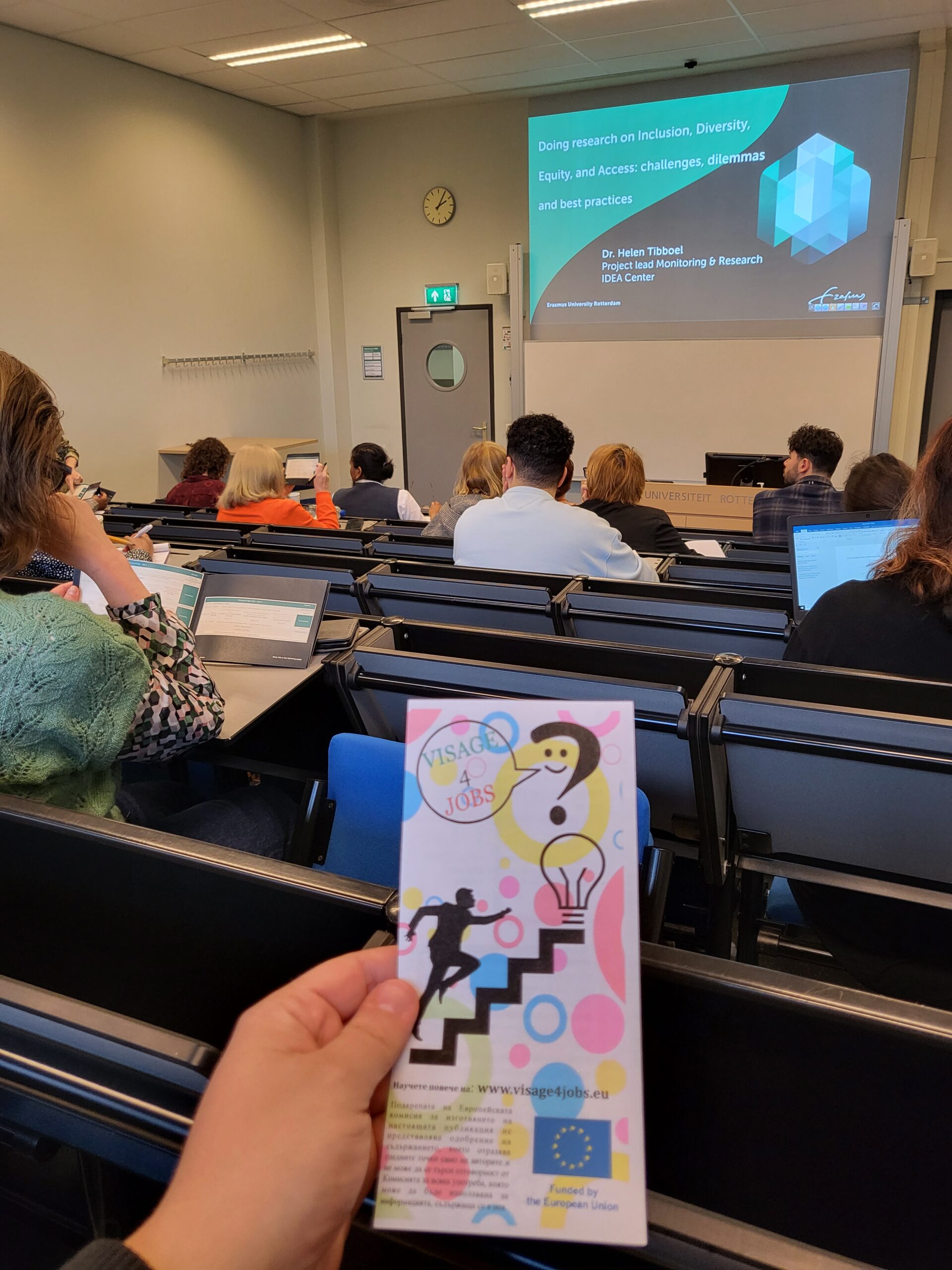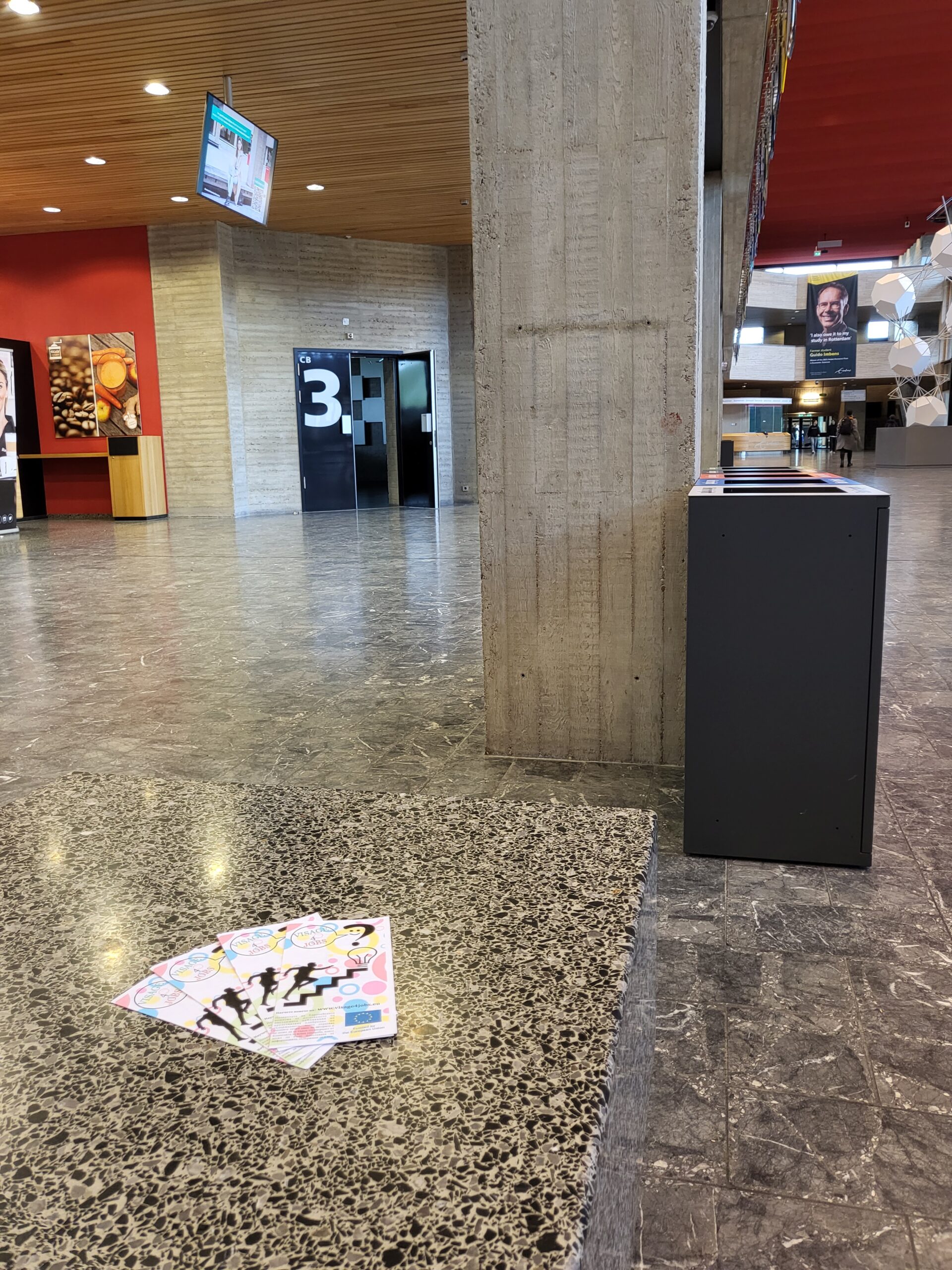 More information and detailed programme is available here: https://www.eur.nl/en/research/information-form-idea-international-knowledge-week/idea-international-knowledge-week-wednesday