Our participation during National career guidance training event – 25 October 2023, Sofia, Bulgaria
Thanks to the invitation by the Bulgarian National Agency – Human Resources Development Centre, the team of Bulgarian Inclusion Support Team was invited to present "The role of the career guidance towards disadvantaged and marginalised people in Bulgaria". Mr. Andrean Lazarov, who is a national consultant in vocational education and training as part of the National VET team in Bulgaria, presented methods and resources for contemporary career guidance of young people representing disadvantaged communities.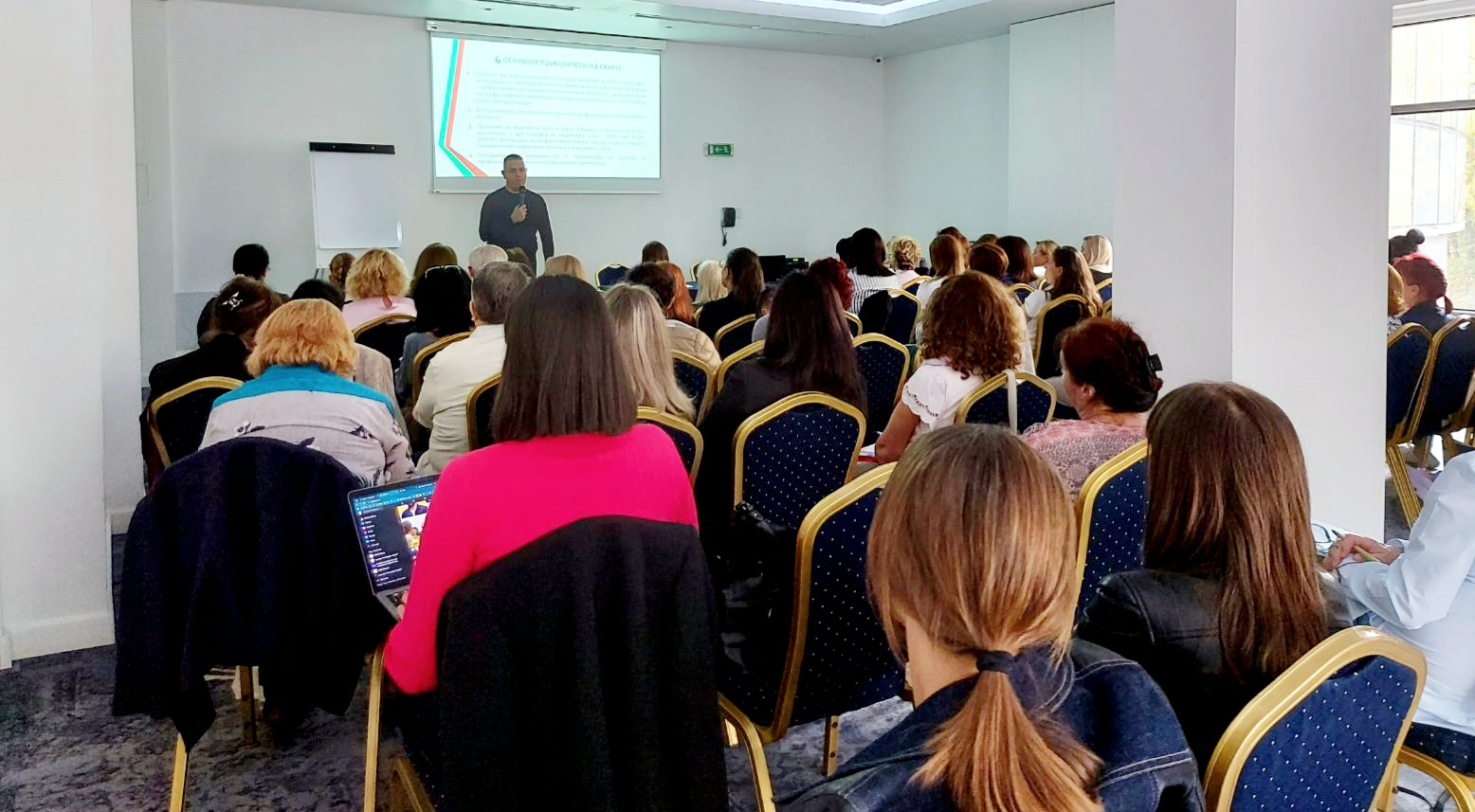 The project initiative, coordinated by the 94 SU "Dimiter Strashimirov" Sofia, where our team is an equal partner together with organisations from Spain and Turkey: VISAGE4JOBS , where we have developed a pre-employment toolkit for career counsellors was presented.