Attendance to the 10th jubilee international forum of the subjects in the social and solidarity economy – Plovdiv, Bulgaria 20-23 June 2022
Our team was invited to the opening of the the Tenth Jubilee European Forum of the Subjects of the Social and Solidarity Economy, which is being held in the fair town in Plovdiv. The event includes over 100 enterprises, cooperatives and non-governmental organizations from Bulgaria and abroad and more than 50 companies from the conventional business. We have distributed project leaflets and were able to speak with representatives from educational and social services, who are working with marginalised youth.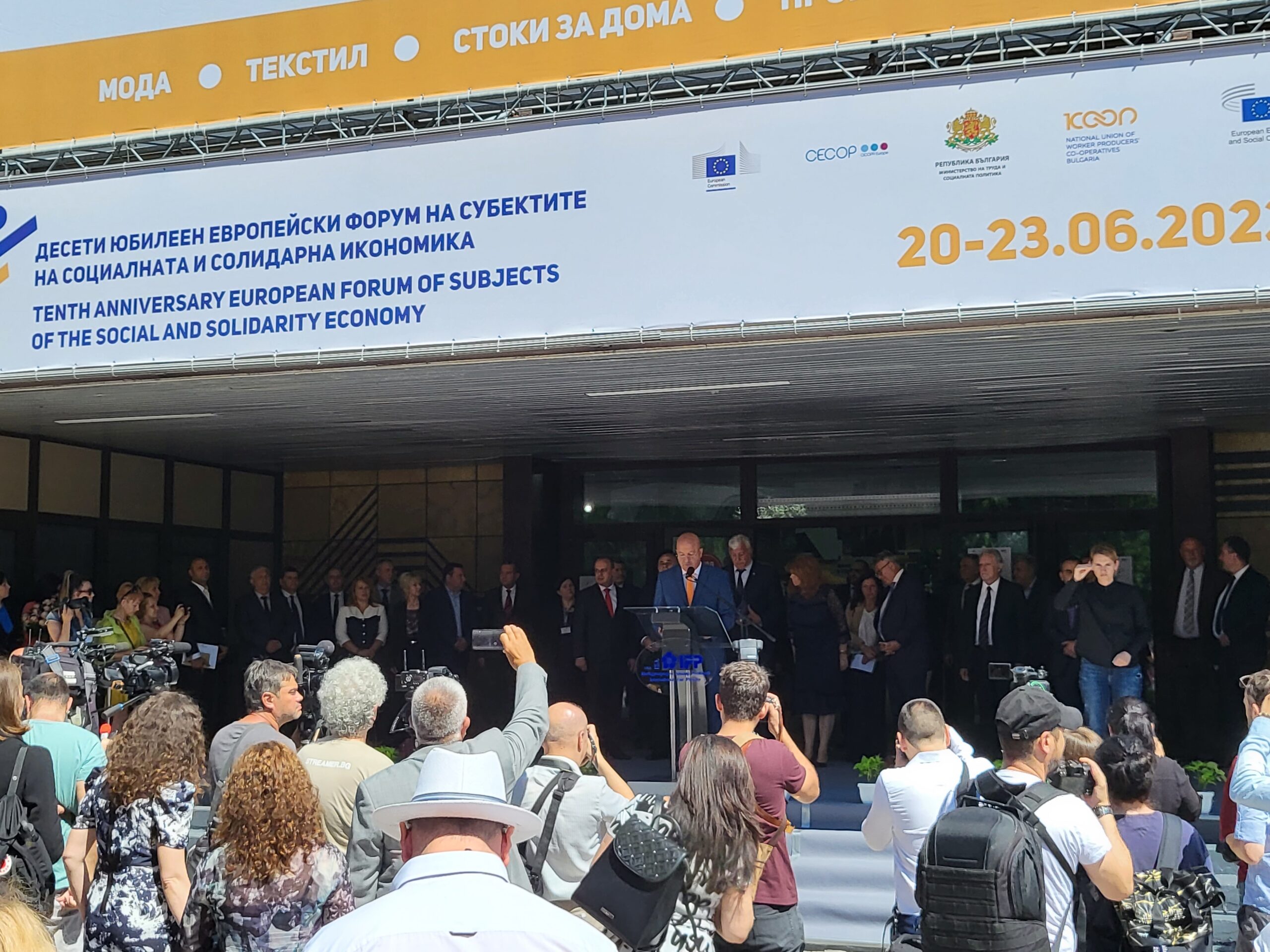 The anniversary edition was opened by Vice President Iliyana Yotova, European Commissioner for Jobs and Social Rights Nikola Schmitt, Minister of Social Affairs Georgi Gyokov, Minister of Agriculture Ivan Ivanov and Minister of Tourism Hristo Prodanov. According to EU data presented at the Scientific and Practical Conference "Modern Business Models for Social Support", over 13.6 million Europeans work in the social economy. 90 percent of social enterprises declare that in crisis conditions they introduce at least one market innovation at the time of their foundation.