Kick off transnational partners meeting 14-15 April 2022, Sofia, Bulgaria
The kick-off transnational partners meeting was conducted on 14-15 April 2022 at 94 SU "Dimitar Strashimirov" in Sofia, Bulgaria. The meeting was attended by representatives of all partners' organisations – 94 High School "Dimitar Strashimirov", Sofia, Bulgaria (Project coordinator), World Innovative Sustainable Solutions, Istanbul, Turkeye, Uluslararası Şehit Mehmet Karaarslan Kiz Anadolu Imam Hatip Lisesi, Istanbul, Turkeye and Bulgarian Inclusion Support Team, Sofia, Bulgaria. The meeting was attended by the Regional Mayor of Slatina district Mr. Georgi Iliev. He declared the support on behalf of Sofia Metropolitan Municipality. He appreciated the partners' efforts towards labour market inclusion of Roma students and youth with special needs. The meeting was attended by 43 teachers from the school, who provided feedback on the project concept and expected results.

Then, the meeting continued with administrative and project management activities. There was a presentation of the quality assurance and internal evaluation strategy and tools and discussion about National advisory boards and their role in the project. Partner WINSS presented the dissemination strategy and tools and the partners discussed about the creation of project website and social media pages as well as the production of project leaflet and poster.
The second meeting day was dedicated to the celebration of literacy at primary students, which was attended by the partners.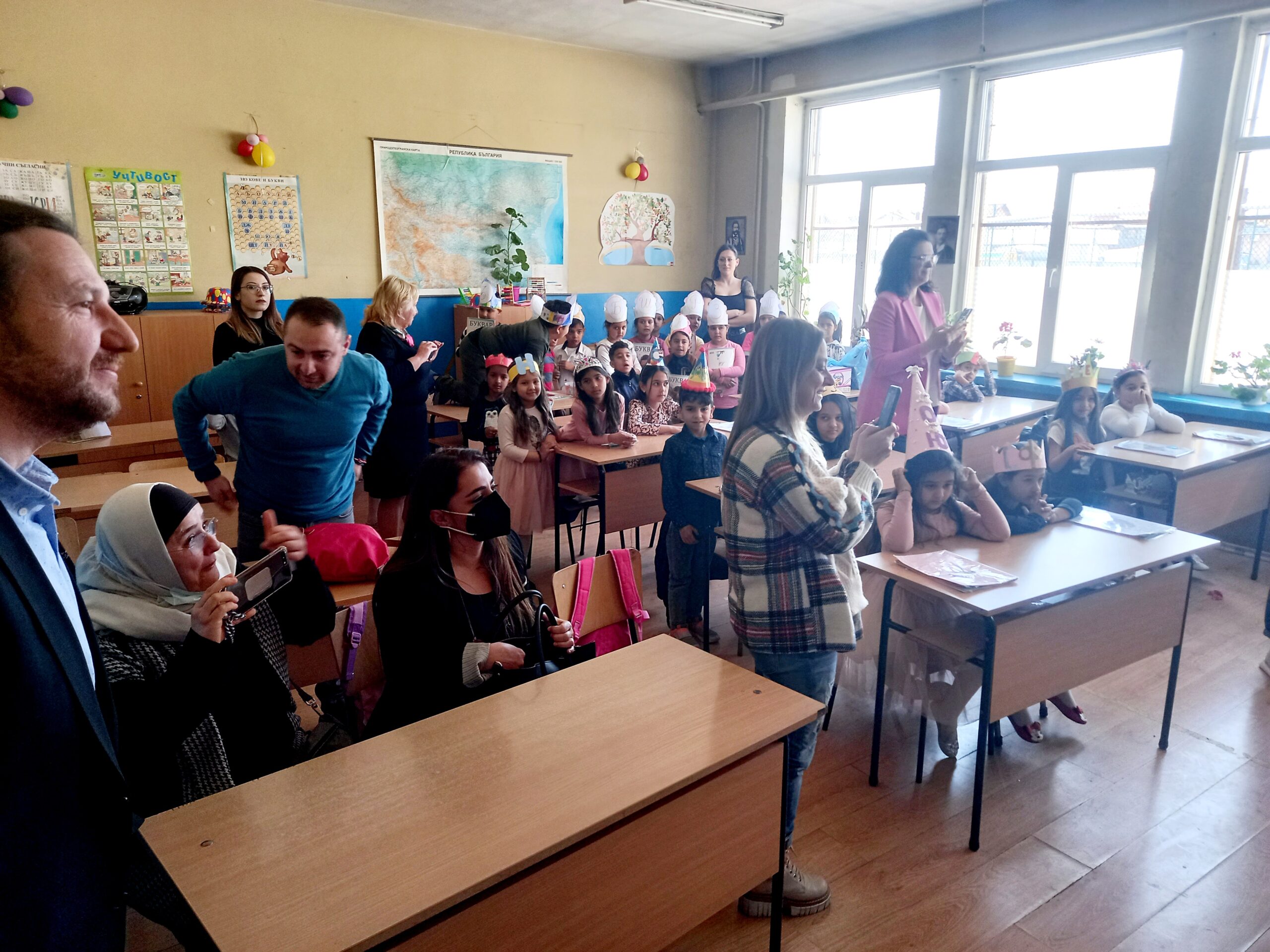 After that, the meeting continued with detailed discussions abut the draft structure of the pre-employment school career guidance programme toolkit based on Carl Rogers person centered methodology.