Our partners at EURASHE annual conference, 23-24 May 2022 in Brussels, Belgium
The 31st EURASHE Annual Conference 'Next Generation PHE: Skills relevance, Inclusion, Digitalisation, Innovation' took place on the 23-24 May 2022 in Brussels at the EPHEC campus. The conference discussed the most pressing issues in Europe in relation to COVID-19 and the role of professional higher education (PHE) to recovery and resilience summarized in four key words: skills relevance, innovation, digitalisation and inclusion. The conference had its particular focus on European Commission's policy priorities and addressed the EU key initiatives, such as  the New Skills Agenda, Mission orientated R&I and Smart Specialisation. In the European Year of Youth students were put at the center of discussions. 10 students from all around Europe came to the EURASHE31 Annual Conference and shared their insights about the Next Generation PHE.
Welcoming words were given by Pierre-Yves Jeholet – Minister-President of the Government of the Federation Wallonia-Brussels, Armando Pires – EURASHE President, Emmanuelle Havrenne – Vice-Chancellor and Managing Director, Haute École EPHEC, Laurent Despy – Administrator, Academy for Research and Higher Education – ARES, Mariya Gabriel (video message) – European Commissioner for Innovation, Research, Culture, Education and Youth.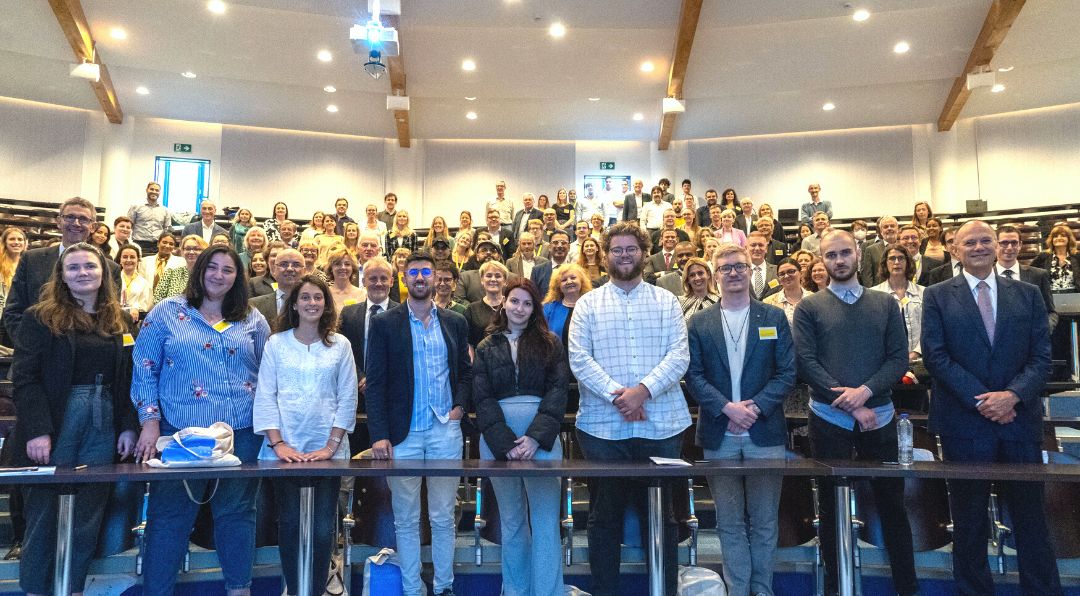 Keynote speeches were delivered by Antoine Kasel – Head of Cabinet of European Commissioner Nicolas Schmit, Luciana Vaccaro – Rector, Haute École spécialisée de Suisse occidentale, Chair UAS4Europe, and Victoria Kis – Policy Analyst, OECD.
Our project was represented by Mr. Andrean Lazarov, CEO and General project manager of Bulgarian Inclusion Support Team, who participated at keynote speaker at a special breakout session, which raised a huge interest.